Get To Know Your Board Of Directors
President
KAREN LYTLE
Fullshare & Timeshare Owner
Hunts Point, WA
klytle@lytleenterprises.com
2018 – 2021 President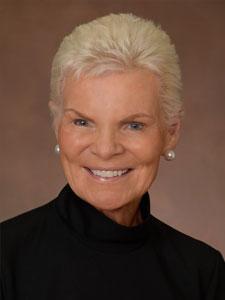 I joined Leisure Care and Lytle Enterprises in 1981.  Our business is privately held and family owned, serving over 3,000 seniors and 20 retirement communities in 8 states.
As a company, we have received many awards for operational excellence and significant resident and family satisfaction.  This has been accomplished through dedication, attention to detail and listening to our customers' needs.
I was COO of Leisure Care until 2003 and am currently Chairman of Lytle Enterprises.  My business experience and philanthropic work have given me the leadership skills to be a strong and involved board member for PWR.
We have 6 married children and 13 grandchildren, who all enjoy their visits to Lake Chelan.  I am passionate about keeping Peterson's a wonderful family place to enjoy for many years to come.
I appreciate the confidence the owners have in electing me to the board and I am thoroughly enjoying being so involved with all of the aspects of operating a timeshare and full share resort.
Vice President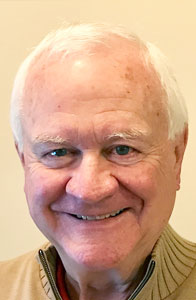 Mike Begley, Timeshare
Mt Vernon, WA
begleymike@comcast.net
2019 – 2022 Vice President
I have been a timeshare owner since Bldg 2 opened and served on the HOA Board in the late 1980's. My wife Pat and I have been married for 48 years: we have 3 children and 4 grandchildren. Work experience includes 25 years in Management at Sears, followed by 20 years as a small business owner with 5 locations and 42 employees.
Treasurer
Debra Wheeler
Timeshare Owner, Mt Vernon, WA
debra@booandme.com
2019-2020 Treasurer
I have lived in Washington since 1974. I have livered here since my enlistment in the US Army ended. I worked as a cost accountant for Morse Hardware in Bellingham before joining the Air National Guard. The Air National Guard trained me as an active duty Air Force Recruiter. My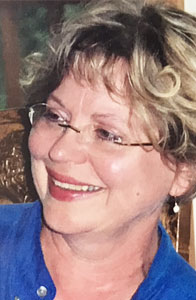 office was in Bellingham Washington. I served in those positions for 8 years. I have owned several small businesses. I worked for Sears for 12 years in varied management positions before being self-employed for 19 years. I have worked as a Manager for a large retail store chain for the last 5 years.
I believe that PWOA is at a crossroads. It is a beautiful family friendly environment in a wonderful area of the Pacific Northwest. Maintaining it while meeting the needs of the timeshare/full share owners is critical. I strongly believe in maintenance however I also believe in budgeting and communication. I want to see those areas improve and rather than just hope it will happen, I want to help it happen.
I feel I would bring a budget conscience presence to the Board. I have worked in and with organizations and budgets my entire working life. I have always worked with multiple personalities and know the value of a team approach to solving problems. I have a vested interest in seeing Peterson's maintain its value as I have been a time share owner of multiple weeks for many years.
Board Member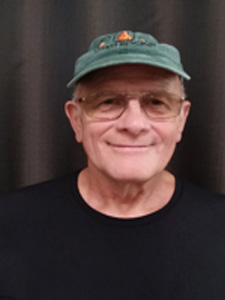 Paul Goldsberry
Served as president of HOA for 6 years.
pgoldsb@msn.com
2018 – 2021 Board Member
My name is Paul Goldsberry and I've been a timeshare owner at Peterson's for over 30 years. Both my wife and I grew up in Black Diamond, WA, graduated from Enumclaw High School, and currently live in Buckley, WA. I'm 73 years old, have been married to my wonderful wife for nearly 50 years (March 2020). We have 3 grown sons, Scott, Michael & Kevin. All three happily married to great daughter-in-laws. The boys and their families now visit us at our Week 30, Unit 112 with three grandchildren to continue building fond family memories.
I had a 32 year management career with what is now CenturyLink telephone company (originally Pacific Northwest Bell, then U S West, then Qwest) in various engineering jobs. I took early retirement in 2000 and then worked about 8 years as business office support for a family friend's general construction company. I now spend my time golfing, hunting, fishing, reading, and volunteering at the Buckley Food Bank.
I'm pleased to be a member of the board of directors and will make every effort to represent the membership in good faith as part of the governing body of Peterson's Waterfront Resort.
Board Member
David Blacker
Bellevue, WA
David_kdprop@msn.com
2021 -2022
PWR COMMITTEES:
COMMUNICATIONS:  Mike Begley – Chair
COLLECTIONS: Kim Gardner – Chair
The Board Members
General Manager
Mark Elliot
Chelan, WA
OPEN POSITIONS IN 2020!
If you are interested in running for a board position there will be 1 seat up for election in 2020. Please check back for a 2020 candidate application.
Peterson's Waterfront Owner's Association Committees
Architectural Committee
Kim Gardner – Chair
Financing Committee
Chuck Lytle – Chair
Bad Debt Collections
Kim Gardner – Chair
Operations
Karen Lytle – Chair
Communication Committee
Mike Begley – Chair